Individuals & Youth Groups
home / SLCA / Individuals & Youth Groups
Leadership skills to last a lifetime
Teambuilding and leadership development programs offered by the Bo Jackson's Sports Leadership Centers of America are powerful, engaging, transformational experiences. Our deep knowledge of leadership, team and personal development has been adapted to athletes and team training in ways that produce meaningful results rapidly.
Teaching youth to be their own best coach
In today's society life has become increasingly complicated for teens and young adults. They are exposed to mature issues at an accelerated pace, and faced with challenges of navigating social media and its complex effect. While we can't be there to make decisions for them, we can help kids develop the skills to understand the version of their best-self, have the ability to shift their attitude, and cultivate the inner voice to be their own best coach.
Levels
Bo Jackson's Elite Sports offers two levels to choose from for your team:
Level 1 – Team Bonding
Spend 3 hours utilizing all that The Dome has to offer. With 114,000 square feet under dome, you team can play kickball, dodgeball, spike ball, flag football, wiffleball, frisbee and many others. You can also choose to attack a variety of climbing elements on "The Gauntlet*."
We recommend finishing your Team Bonding event with food and beverages at our partner Grandads Pizza. Call them in advance and they will have a space ready!
Level 2 – Personal Leadership
Looking for something a little more structured? Our 3-Hour Team Building combines the fun aspects of Team Bonding with 1 custom leadership coaching modules. You will work with our team to choose the modules that best fit your vision, goals and objectives for your team. We'll do the rest.
Youth Groups & Individuals Booklet
For more information on the SLCA youth group & individual options and offerings, download our booklet.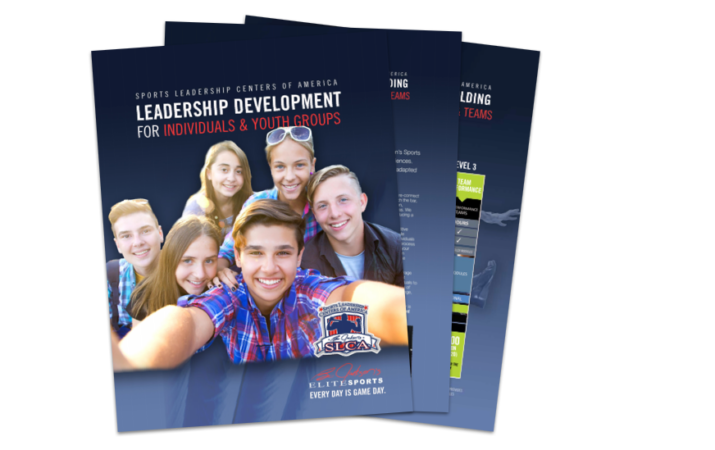 Schedule an Event
To schedule your event or ask questions please contact us. We would be happy to talk to you about the transformational experiences we provide.