home / Sponsorships
Sponsorship Opportunities
Bo Jackson's Elite Sports offers an unprecedented opportunity for corporate partners to align themselves with one of the greatest sports icons in sports marketing history. It's also an opportunity to tap into the elite athlete ages 8 and up. Athletes that are opinion drivers in their communities and could be tremendous ambassadors for your brand.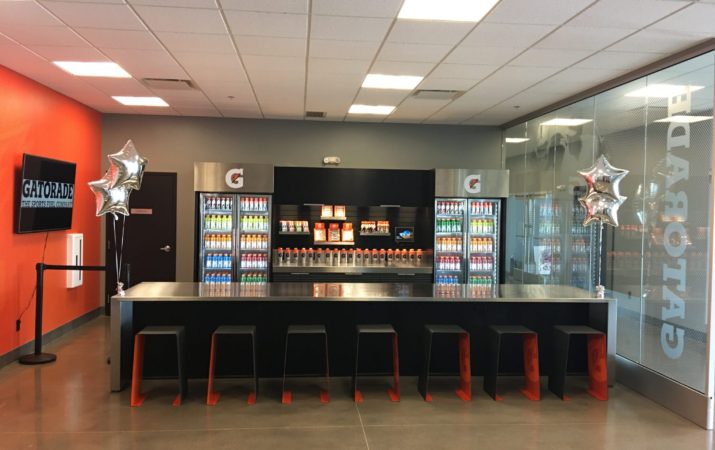 Potential marketing opportunities
As a partner of Bo Jackson's Elite Sports, corporate partners may have access to the following marketing opportunities:
Official designation
Category exclusivity
Rights to use the Bo Jackson's Elite Sports logo and marks
Rights to conduct consumer activation programs and retail promotions
In-arena signage, branding and exposure
Interactive exposure on BJESColumbus.com
Reach specific targeted audiences including

Parents (Men and Women)
Youth (soccer and baseball leagues)
Opinion drivers and potential ambassadors ages 8 and up

Connection to various community groups and charitable causes
Participate in special events and cross-promotions
Bo Jackson's Elite Sports business & hospitality opportunities
The perfect marketing platform
Capitalize on the rich history, tradition and worldwide brand equity of Bo Jackson's Elite Sports to further differentiate from the competition, build market share and increase brand loyalty.
Bo Jackson's Elite Sports provides a marketing platorm that reaches people when they're willing to be engaged. One with the power to let consumers experience your brand — not just see or hear about it. Television can't do that. Neither can radio or print.
At the "Bo Dome" we can connect your products and services with athletes, coaches, moms, teens, young adults and families. Get up close and personal with the audiences and events at one of the nation's leading sports, fitness and training complexes.
Bo Jackson's Elite Sports is the perfect marketing platform — a place where consumers can see, touch and develop an emotional connection with your brand, face-to-face.
For more information on a corporate partnership with Bo Jackson's Elite Sports, please contact us.