B.S.F. Semi-Private Training
home / Sports & Programs / B.S.F. Sports Performance / B.S.F. Semi-Private Training
Overview
For athletes and individuals Jr. High and older, training takes place in a semi-private format.  Our semi-private training is individualized training in a small group environment.  Semi-private training is limited to a 6:1 athlete-to-coach ratio. Clients have the option to pick and choose the day and time of their training sessions, allowing for a more flexible training schedule.
Individually Tailored
Each semi-private client starts with a thorough private one-on-one assessment. This process involves us taking a close look at your injury history, training experience, sport of choice, and many more factors.  Based on the assessment, an individualized and comprehensive 4 week program is designed.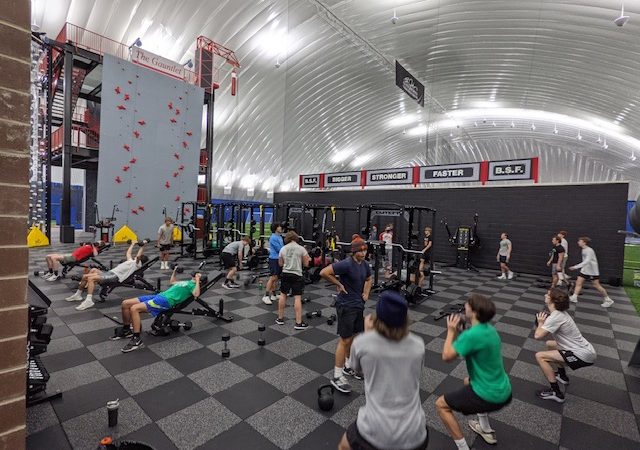 Month-to-Month Membership
Price: $250/month ($225 for Members)*
*Automatically renews unless written notice is provided prior to renewal date
*$125 monthly membership fee for each additional sibling.
**All memberships are automatically billed on a monthly basis.  Requires credit card on file
***Memberships are automatically renewed unless written notice is given to the facility
Schedule An Evaluation
Contact James Young for more information or to set up an evaluation:
jyoung@bjesbensenville.com
(630) 703-7254